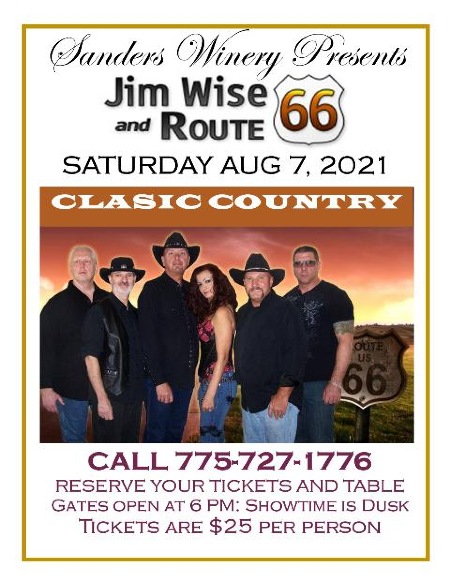 Jim Wise & Route 66
If you are looking for music with an unexpected twist, this amazing Classic Country Rock band is sure to please! Among accomplish- ments, are a gold record and video of the year for "Cowboy Cadillac" and top hit, "She Wants to Drive My Truck," which generated its own national line dance. Route 66 throws in diverse, high energy songs from the Beatles to the Doobie Brothers.
Doors open at 6PM- concert beginning at dusk.
CALL (775) 727-1776 NOW TO RESERVE YOUR TICKETS AND TABLE. TICKETS ARE $25 PER PERSON.